3 tags
Ohhh Dianna, what a beautiful human being… I still wanna cry when I remember that time I travelled to Dublin to see your beautiful self watch Glee Live, and she was off sick!
2 tags
Fuffy compared to Faberry.
For those of you that don't know what Fuffy is, it's the pairing of Buffy Summers and Faith Lehane from the TV series; Buffy the vampire slayer. Eliza Dushku (actress that plays Faith)  basically admitted herself that Buffy and Faith had sexual chemistry. There might actually be hope for Faberry fans, I mean, everyone always presumed Buffy was VERY straight, yet in the comics she had sex with a...
3 tags
Why Jenna?.. Just.. why?
GTFO p.s for you freaks that take me seriously with the gif… GTFO too.
3 tags
I just wish that Faberry was romantically real to the world and that Finn would roll into the sea and live happily ever after with a walrus, thus leaving Rachel forever, so that she can have Faberry babies together with Quinn causing smiles and gay rainbows, then the wedding cake would come and we'd all eat and be happy… Is that SO much to ask?! Is it?!!!!
1 tag
3 tags
Oh my god, I was having a great time with all the Brittana and Achele but it was completely ruined when I put on tonights episode of True Blood… SPOILER ALERT: Read more at your own risk. The Queen was killed off within like 2 seconds!! No Hadley and Sophie-Anne moments, I'm so disappointed :( Wooden bullets.. seriously? I hate Bill so much now! I really wish they had of went with the...
Reblog if you support Achele.
imobsessedwithglee: No matter what.
2 tags
1 tag
2 tags
1 tag
1 tag
1 tag
2 tags
1 tag
1 tag
1 tag
2 tags
Dianna Agron is sick and missed a show? Pleasseeeeeeeeeeeeeeeee get better for Saturday!!! If I travel the whole way to Dublin and she's not there I'll cry and cry..and cry a little bit more! then start a riot.. Hope she gets well soon! 
3 tags
2 tags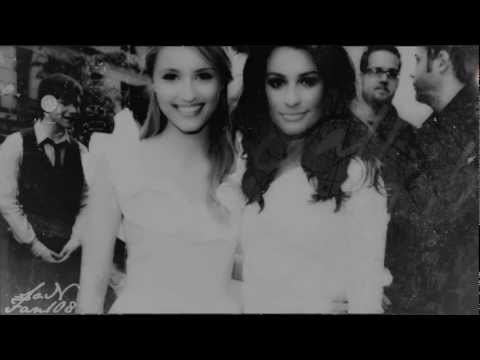 Tumblr vs. Real Life - Glee
witchpls: WHEN YOU SAY: 1. I'm in love with Naya's legs and HeMo's abs *_* Tumblr friends: Real Life friends: 2. I ship Heya and Achele Tumblr friends: RL Friends: "They're not even gay" 3. I was born this way, baby Tumblr friends: RL friends: "You listen to Lady Gaga?" 4. I'm about to go all Lima Heights! Tumblr friends: RL friends: 5. Woo-hoo! Do the Naya dance! ...
straight-up bitch: Glee Girl Character Quiz Insert... →
johanneandrea: Glee Girl Character Quiz Insert an 'x' in the spaces that apply to you and add up your results for each girl. Post the name of the girl you are. Rachel Berry [ ] You are in love with Broadway [ ] You've been called annoying [ ] You are/were an excellent student [ ] You're an only child [ ] You are preppy [ ] You love to perform [x] You support LGBTQ rights [ ] You are high...
4 tags
The inspirational words of Dianna Agron
felldowntherabbithole: June 2, 2000 What does that day, month and year mean to you? President Bill Clinton used that particular day to declare "Gay and Lesbian Pride Month". Nine years later, on June 1st, President Barack Obama spoke to incorporate an even wider group. Lesbian, Gay, Bisexual and Transgendered citizens alike could all have this month for recognition, respect and...
Listen
5 tags
I really love this cover! Awesome voice! Wish it...
2 tags
3 tags
tumblrbot asked: WHAT IS YOUR FAVORITE INANIMATE OBJECT?
"It takes a lot to accept yourself as you are and truly be happy with you. My..."
– Naya Rivera. (via ficticiousways)